This welcome page contains the following information below: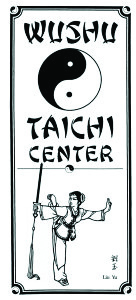 Our Location
What is Taichi?
Instructors
Mission Statement
Contact Us
Our Location

The Wushu Taichi Center is located in San Luis Obispo, CA.
The street address is 967 Osos Street, San Luis Obispo, CA (map).  Cross-streets are Palm and Monterey Streets.
What is taichi?
Taichi, also spelled t'ai chi ch'uan or taiji, is a gentle, slow-moving series of Chinese martial arts movements combined into standardized forms.  The benefits of taichi practice include improved flexibility, posture, strength, balance, relaxation, and mental clarity.  The practice of taichi develops harmony of mind and body, reducing stress and increasing inner peacefulness.
Taichi requires internal preparation to achieve softness, with all movements maintaining a strong connection to the center of the body.   A taichi practitioner cultivates energy within the abdominal area just below the navel called the dantian and uses the whole body as one cohesive unit.
There are five main styles of taichi arising from the five main families and their disciples who have passed the styles down through the generations—Chen, Yang, Wu, Sun, and Wu/Hao.  The Wushu Taichi Center offers classes in the Yang and Chen styles.  Yang style taichi is characterized by movements that flow at an even pace.  Chen style taichi alternates between slow and quick movements, including movements that are more explosive in a sudden release of cultivated energy and power.
Instructors
By Chinese standards, Liu Yu led a charmed life as a professional wushu athlete (martial artist) on the Jiangsu Province Professional Wushu Team (1974-1985).  Although the reality was altogether different, this didn't stop Liu Yu's quiet determination to become a champion.  She later applied the same zeal to her college studies, winning the titles of China's National Collegiate Taichi Champion in 1986 and City of Beijing Student of the Year in 1988.  In 1989, she graduated from the Beijing University of Physical Education with a B.S. in Wushu and Physical Education.  Since making her home in the U.S. in 1990, Liu Yu served as the Head Coach of the U.S. Wushu Team from 1997-99 and continues as a judge at worldwide wushu tournaments.  She shares her remarkable story, revealing the hidden side of Chinese sports training as well as the Chinese culture, in her book, Awakening the Sleeping Tiger: The True Story of a Professional Chinese Athlete.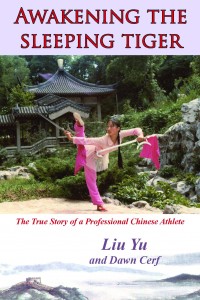 Go to the page called Awakening the Sleeping Tiger to learn more about Liu Yu's story.
Liu Yu demonstrates a Chen-style taichi form in this video:
Norm Petredean began studying martial arts while attending Rollins College in Winter Park, Florida, where he obtained his degree in History.  He studied Tai Kwon Do for five years in such places as Florida, New Zealand, and Australia, until he caught his first glimpse of Wushu in 1980 while living in Spokane, Washington.  Since that time, he made eight trips to China for Wushu training and to study the Chinese language.  In between trips to China, Norm had his own Wushu school in Michigan for four years before bringing Liu Yu to this country and marrying her.
Mission Statement
The Wushu Taichi Center strives for correctness in its instruction according to taichi principles while maintaining an atmosphere of learning that is relaxed, stress-free, and nurturing.
Contact Us
Instructors at the Wushu Taichi Center can be contacted as follows:
Mailing address:  P. O. Box 15955, San Luis Obispo, CA 93406
Email address: liuyuwtc@sbcglobal.net
Phone:  (805) 547-9643